Colombia Origin Trip Bundle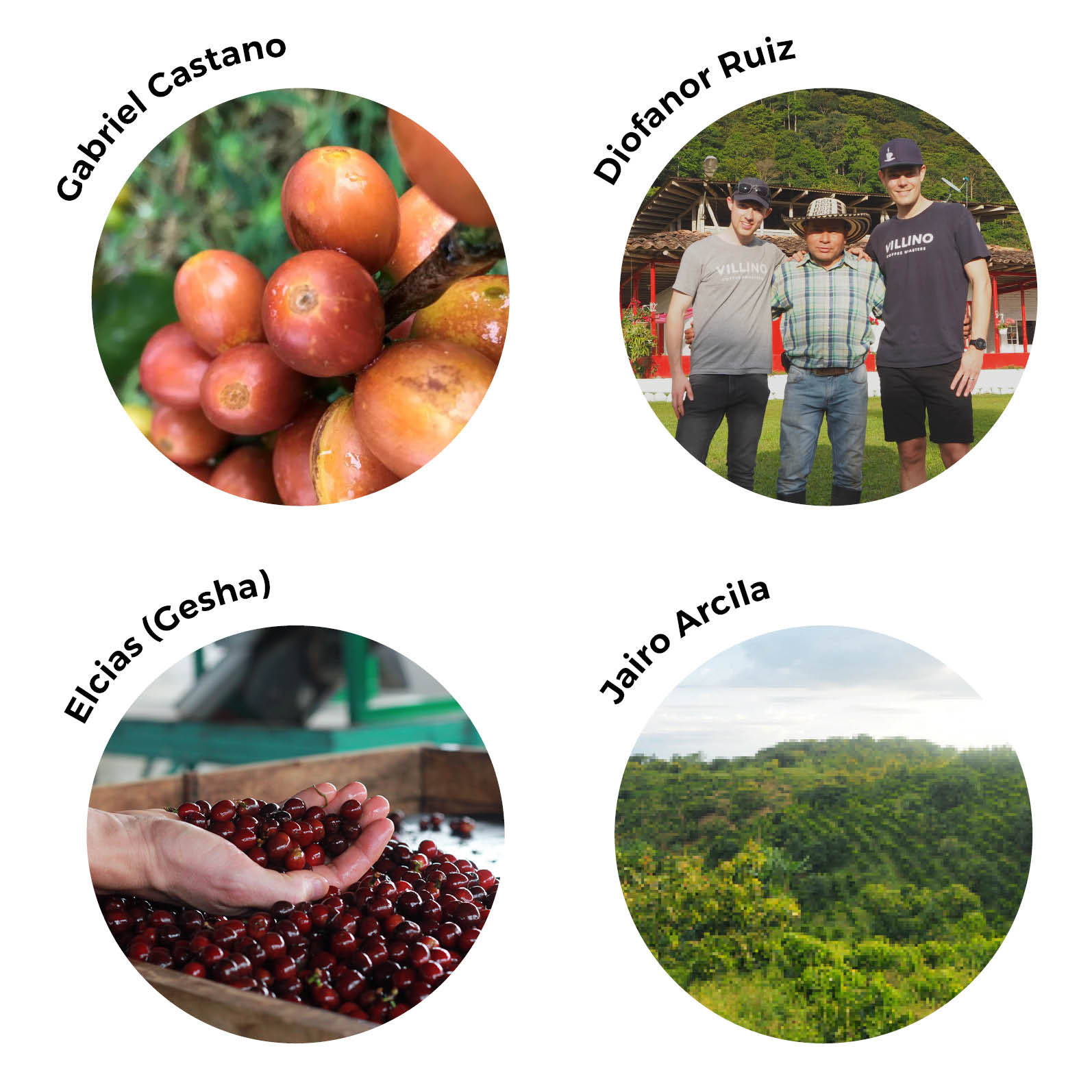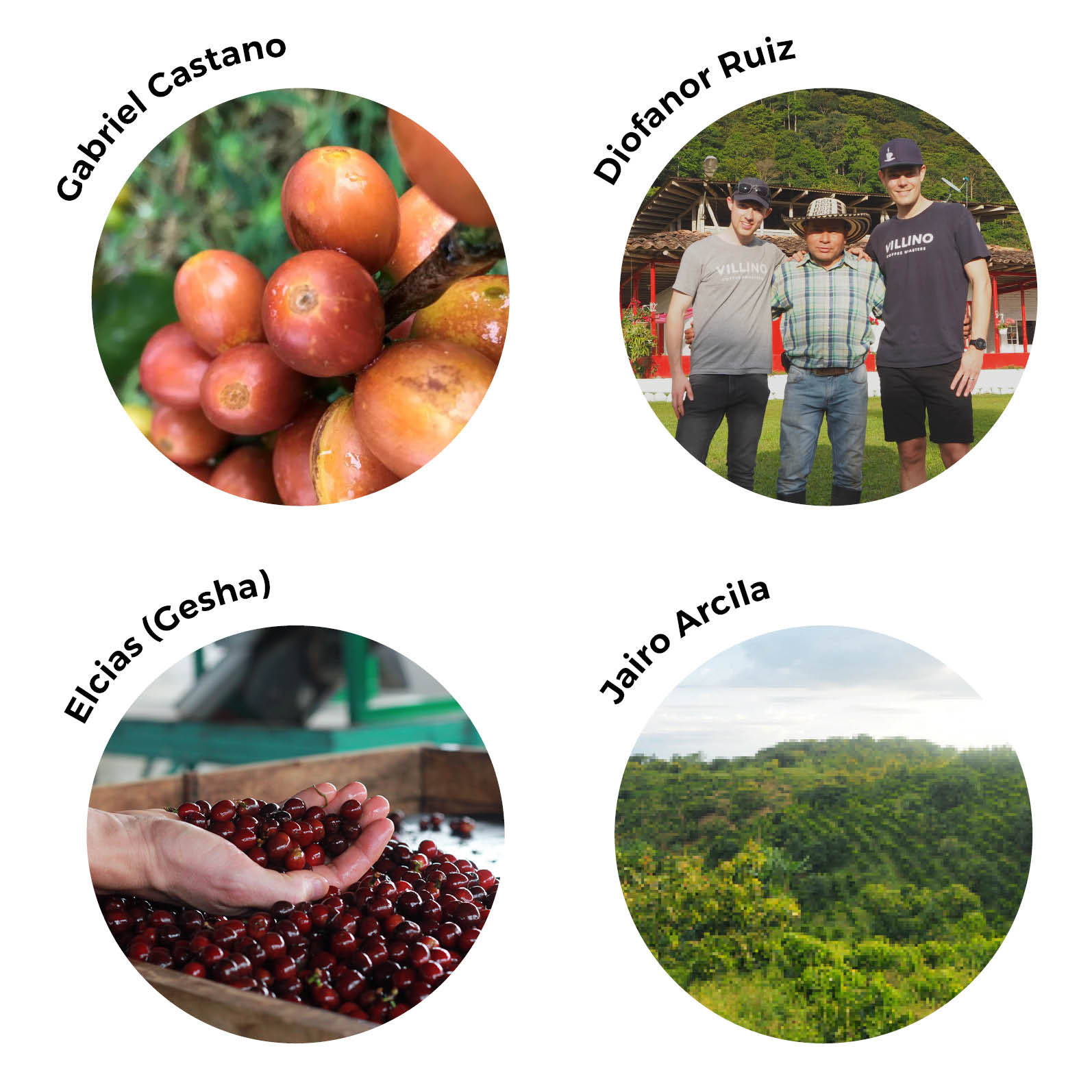 sale
Colombia Origin Trip Bundle
In 2018 we made a dream come true when we traveled to Colombia to personally select and purchase a number of incredible coffees straight from origin.
To celebrate the arrival of these micro-lots we have them available as a bundle so everybody can explore the wide range of flavours to be found in carefully grown and processed Colombian coffees.
The bundle contains 250g of each of the following coffees:
GABRIEL CASTANO
Pink Bourbon is a rare varietal, identifiable by the pink hue on the skin of the cherries. This lot from producer Gabriel Castano was the standout example of this varietal that we tasted on our recent trip to Colombia. We are excited to share this delicate and balanced coffee with you.
Region : San Adolfo, Huila
Altitude : 2,100 masl
Varietal : Pink Bourbon
Process : Washed
Flavour notes:
Raspberry, Orange & Blossom
Roast Level - Single Origin Espresso Profile
DIOFANOR RUIZ
Meeting Diofanor Ruiz was a highlight of our trip to Colombia. His farm Buenavista (meaning beautiful view) overlooks the Quindio Region and he is a leader in progressive farming techniques. This coffee is a stellar example of his attention to detail and is a must try.
Region - Buenavista, Quindio
Altitude - 1600 masl
Varietal - Castillo
Process - Natural
Tasting Notes
Raspberry, Cola & Guava
Roast Level - Single Origin Espresso Profile
ELCIAS (Gesha)
Originating in Ethiopia, and finding fame in Panama, Gesha was first planted in Colombia in 2005. This 100% Gesha lot was one of the highest scoring coffees of our recent origin trip. From the first taste, we knew we had to bring it home.
Region - Timana, Huila
Altitude - 1800-1900 masl
Varietal - Gesha
Process - Washed
Tasting Notes
Grape, Honey & Black Tea
Roast Level - Filter Profile
JAIRO ARCILLA
100% Castillo micro-lot grown by Jairo Arcilla at Finca Santa Monica, which we visited in 2018 with his son Felipe. Only the ripest cherries are hand-picked for processing. After 18 hours of dry anaerobic fermentation they are pulped and sun dried.
Region - Armenia, Quindio
Altitude - 1400-1450 masl
Varietal - Castillo
Process - Honey
Tasting Notes
Orange, Red Grape & Praline
Roast Level - Single Origin Espresso Profile